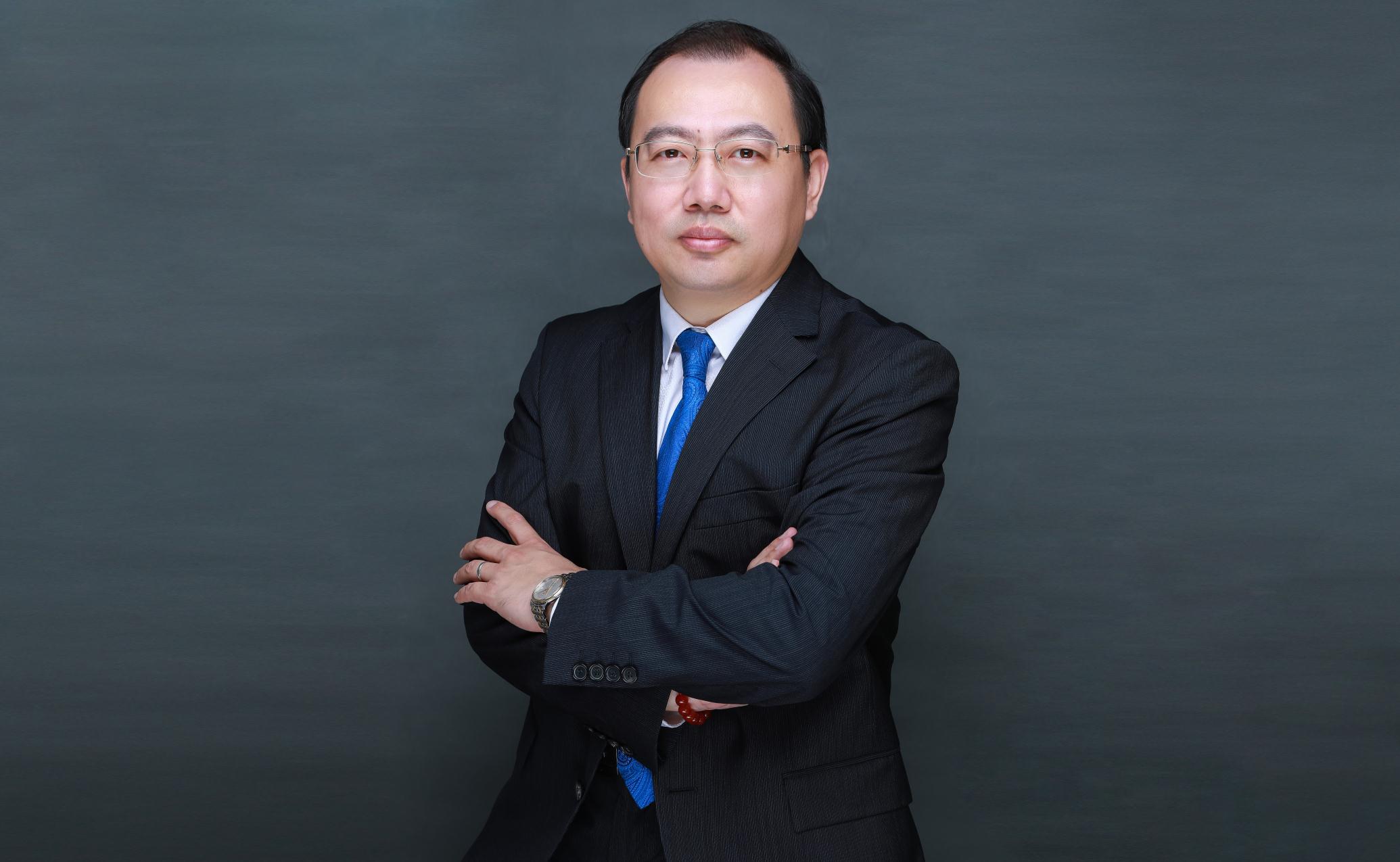 Huang Hui
Managing partner
020-34493085
Managing partner of Huang & Huang Co. Law Firm, Top 10 Guangzhou Foreign-related Lawyers, Top 1000 National Foreign-related Lawyers listed by the Ministry of Justice of the PRC, Leading Foreign-related Lawyer of Guangdong Province, expert advisor for The Supreme People's Procuratorate, specializing in maritime, aviation and foreign-related legal affairs.

Area of expertise
Maritime, aviation and foreign-related legal affairs
Top 10 Guangzhou Lawyers in Foreign-related Matters
Member of "Top 1000 Lawyers in Foreign-related Matters" Nationwide Talent Pool of the MOJ of the PRC
Expert advisor for The Supreme People's Procuratorate
Head of Maritime and Aviation Law Committee of Guangzhou Lawyers Association
Secretary-general of Maritime Law Committee of All China Lawyers Association
Vice president of "Belt and Road" and Foreign Affairs Working Committee of Guangdong Lawyers Association
Expert advisor for the Commission for Overall Law-Based Governance of the CPC Guangzhou Municipal Committee
Part-time legal advisor for the CPC Haizhu District Committee and Haizhu People's Government of Guangzhou Municipality
Council member and mediator of Guangzhou International Commercial Mediation Center
Listed mediator at CIETAC and Hengqin International Commercial Mediation Center
Council member of Legal Business Environment Research Institute of Guangzhou Lawyers Association
Member of "Leading Lawyers in Foreign-related Matters" Talent Pool of Guangdong Lawyers Association
Member of "Leading Lawyers in Foreign-related Matters" Talent Pool of Guangzhou Lawyers Association
Vice-president of Guangdong Maritime Law Research Institute
Vice-president of Guangzhou International Shipping Judicial Research Institute
Lecturer of Master of Laws (International Shipping Law) at South China Normal University and Researcher at International Shipping Law and Policy Research Center
Arbitrator at CIETAC, CMAC, Guangzhou Arbitration Commission, Shenzhen Court of International Arbitration, Hainan International Arbitration Court, Qingdao Arbitration Commission, Dalian International Arbitration Court and Vietnam-China International Trade Arbitration Center
Head of Marine Industry Development Expert Panel of Legal Advisory Committee on Guangdong-Hong Kong-Macao Comprehensive Cooperation
Member of the lawyers databases of PICC Property and Casualty Company Limited, China Pacific Property Insurance Co., Ltd., Ping An Property & Casualty Insurance Company of China,Ltd., China Shipowners Mutual Assurance Association, COSCO SHIPPING Lines, COSCO SHIPPING Bulk Co., Ltd. and Guangzhou Port Group
Member of China's Top 100 Foreign-related Lawyers recommended by Law Press China to mark the 40th anniversary of China's reform and opening-up policy, and selected into Lawyers in Modern China, Foreign-related Legal Talents, Chinese Lawyers Yearbook: lawyers for foreign-related matters
Consecutively recommended as "Leading Lawyer in Shipping" by Chambers and Partners, Legal 500 and consecutively awarded "Deals of the year" by China Business Law Journal
Language
Chinese (Mandarin), English
Starting full-time practice since 2002 specialising in shipping and international trade, Huang Hui has handled numerous complex, influential and typical cases, including many landmark cases in the history of maritime judicial practice and foreign-related legal services in China. He was lead counsel in maritime matters selected into Top 10 Landmark Cases of the Year and Top 10 Typical Maritime Cases of the Year by The Supreme People's Court and China Central Television, Lloyd's Law Reports [2016] Vol7), GAZETTE OF THE SUPREME PEOPLE'S COURT [2016] Issue 11, The 21st Batch of Guiding Cases issued by The Supreme People's Court, Top 10 Typical Marine Traffic Accidents 2010-2020 released by The Ministry of Transportation, Typical Cross-boarder Disputes in Guangdong-Hong Kong-Macao Greater Bay Area, and Ten Typical Cases of Mutual Enforcement of Arbitral Awards between Mainland China and the HKSAR, etc.
Huang Hui is highly experienced in foreign-related matters and has been invited to give testimony in courts or arbitration tribunals in New York, London, Hong Kong, Singapore, Panama and other regions and achieved very satisfactory results for the clients.
He is arbitrator at China International Economic and Trade Arbitration Commission, China Maritime Arbitration Commission, Shenzhen Court of International Arbitration, Guangzhou Arbitration Commission, Hainan International Arbitration Court, Qingdao Arbitration Commission, Dalian International Arbitration Court.
Huang Hui has been consecutively recommended as "Leading Lawyer in Shipping" by Chambers and Partners since 2011, and consecutively awarded "Deals of the year" by China Business Law Journal.
He is among China's Top 100 International Lawyers recommended by Law Press China to mark the 40th anniversary of China's reform and opening-up policy, and selected into
Lawyers in Modern China, Foreign-related Legal Talents, Chinese Lawyers Yearbook: lawyers for foreign-related matters
, and the list of "70 People in 70 Years" (in the section of experts in legal academia and practice) by China's Legal Daily.

1. Successfully advised on case selected into the "Ten Typical Cases of Mutual Enforcement of Arbitral Awards between Mainland China and the HKSAR" published by the Supreme People's Court;
2. Represented the insurers of bulk carrier in various claims arising from her collision with a Marshall Islands-registered container ship which resulted in the death of 11 crew members (Matter value: over RMB 200 million);
3. Represented the owners and insurers of Greek crude oil carrier in multiple salvage claims and GA claim arising from her grounding (Matter value: RMB 60 million);
4. Represented the Norwegian charterer of barge in a RMB 100 million claim for damage to the military's submarine cable in Qiongzhou Strait;
5. Represented a port operator in a RMB425 million claim against a Chinese shipping company for breach of container leasing contract;
6. Represented the owner and insurers of Taiwanese vessel in a RMB 100 million claim for oil pumping and cleanup costs arising from her grounding at the Pearl River;
7. Represented Hong Kong shipping company in a RMB 45 million claim against a Mainland shipbuilder concerning dispute over shipbuilding contract;
8. Represented the owner of Singapore registered bulk carrier in a RMB23 million claim for damage to DDGS cargo;
9. Represented cargo interest in a RMB730 million claim arising from fire on board an ocean-going container carrier;
10. Represented state-owned bank in a RMB 300 million claim concerning construction contract;
11. Represented the operator and insurers of an airport in Southern China in a RMB22 million claim for damage to aircraft;
12. Represented the P&I Club of Togo-registered general cargo carrier in a RMB34.6 million claim for oil pollution prevention costs.