Our lawyers invited to provide annual legal training for Shenzhen Penghai Shipping Co., Ltd.,
17.03.2021 |NEWS&ARTICLES
On 14 March 2021, at invitation from Merssers Shenzhen Penghai Shipping Co., Ltd. (a subsidiary of Shenzhen Oceanus Group Co., Ltd.) hosting an annual legal training for 2021, our lawyers Ms. Chen Xiaoling and Ms. Huang Qianxin were honored to be speakers to conduct legal training for core members and senior executives with a topic of "Discussion on Terms and Conditions of Charter Party and Legal Issues Concerning Admission and Enforcement in China over Foreign Arbitral Awards".
In the training, Ms. Chen Xiaoling made comments to risk alert of Charter Party clauses by reference to some practical cases and elaborated key points of and risks hidden in the Charter Party as well as attentions stipulated thereof. As for Ms. Huang Qinxin, she not only expounded relevant international treaties and their stipulations when it comes to admission and enforcement of foreign arbitral awards in China but also introduced procedures of arbitration outside China. Through our lawyers' complete introduction on the topic and serious response to the participant's queries, we are highly praised by the host who believe that their participants have a better knowledge and sense of laws and risks that may occur in their business operations and that enable them to raise awareness thereof.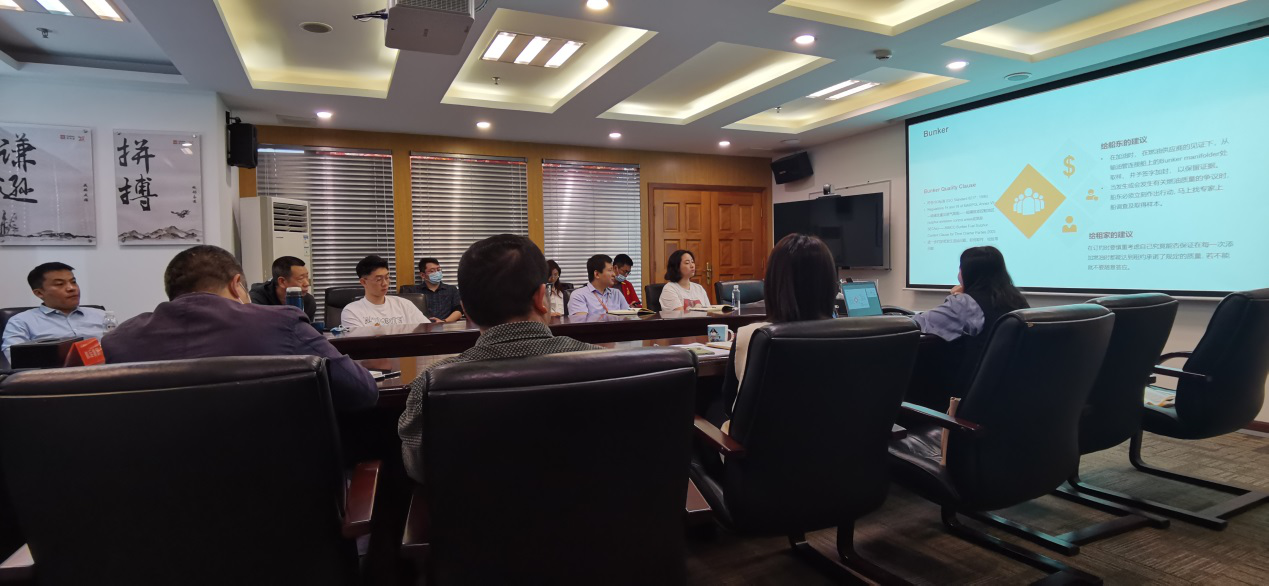 Serving as a legal expertise in the maritime field for decades, apart from rendering our legal advises to domestic and foreign P&I Clubs, insurance and shipping companies, we have also been appointed to be legal counsel in dozens of enterprises in the field of shipping and logistics and Top 500 companies. Bearing wholehearted attitude and responsible principle, we are striving to provide our esteemed clients with the best diverse services in profession, high quality and efficiency.