Huang & Huang partners receive top tier rankings in Chambers Greater China Region Guide 2023
14.01.2023 |NEWS&ARTICLES
Huang & Huang is delighted to announce that we have been once again top ranked by Chambers and Partners in the 2023 edition of Chambers Greater China Region Guide.
Our managing partner Huang Hui and senior partner Huang Yaquan both receive top-tier recognition in shipping, top ranked in Band 1 and "Senior Statespeople" respectively.

Chambers Review:

Huang Yaquan is highly regarded in the field for his long-standing experience in shipping disputes and insurance matters. He remains a popular choice among domestic and foreign P&I clubs and shipowners.


Chambers Review:

Huang Hui is the managing partner of Huang & Huang Co. Law Firm. He has a strong track record of handling maritime claims spanning oil pollution, collision and personal injury. He is sought after by many P&I clubs and insurance companies.

Client feedback:

"He is conscientious and responsible in his work; his responsiveness and efficiency are very high. He is especially good at handling complex cases."

"A very decent, reliable and helpful lawyer."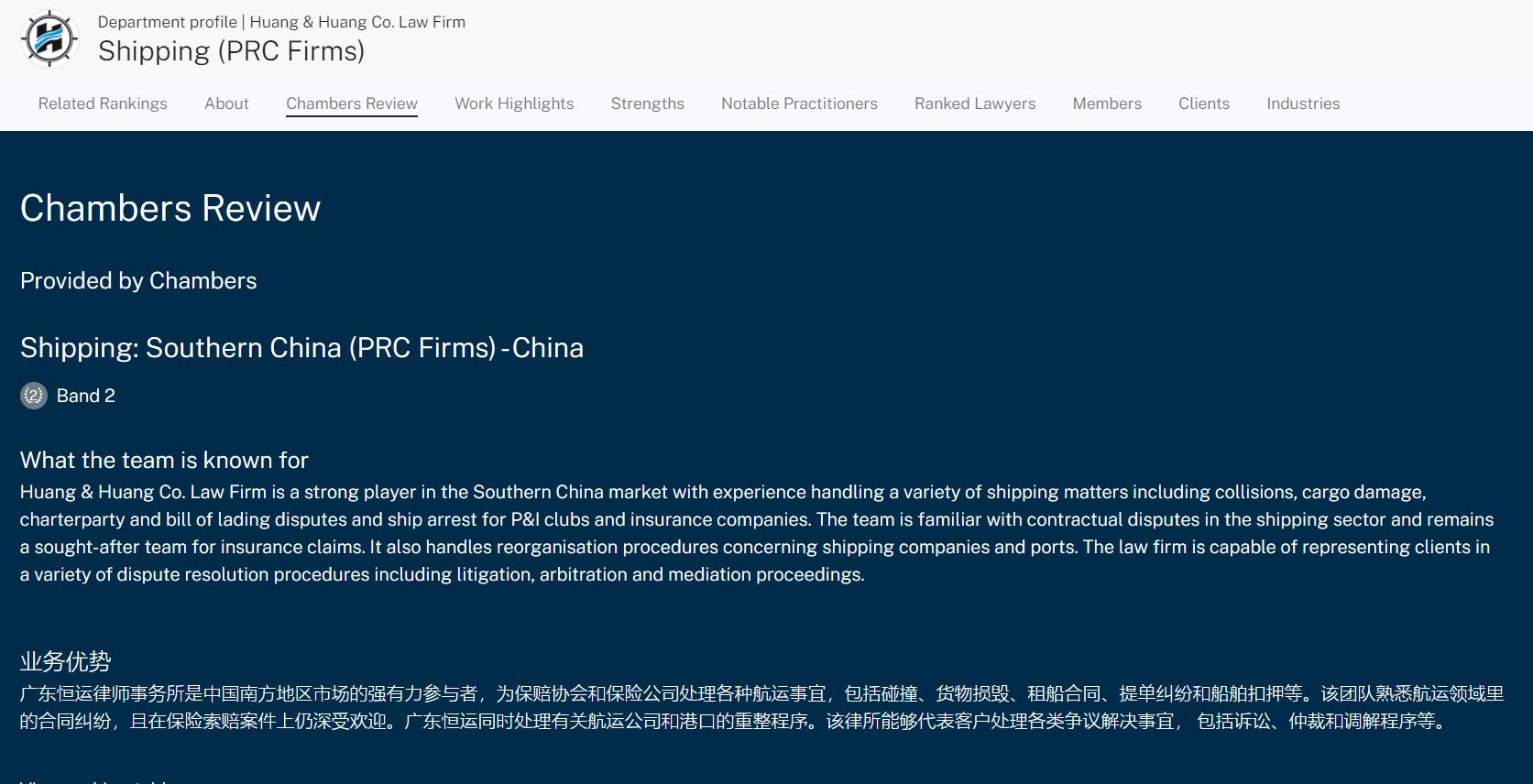 As for our firm's position, we continues to be recommended by Chambers and Partners as a Band 2 law firm in shipping in southern China, which demonstrates our high levels of professionalism and capabilities, strong market performance, and impressive peer and client recognition.