Huang & Huang lawyers attend and deliver keynote speeches at the 2022 Annual Academic Conference of Guangxi Maritime Law Research Institute
10.11.2022 |NEWS&ARTICLES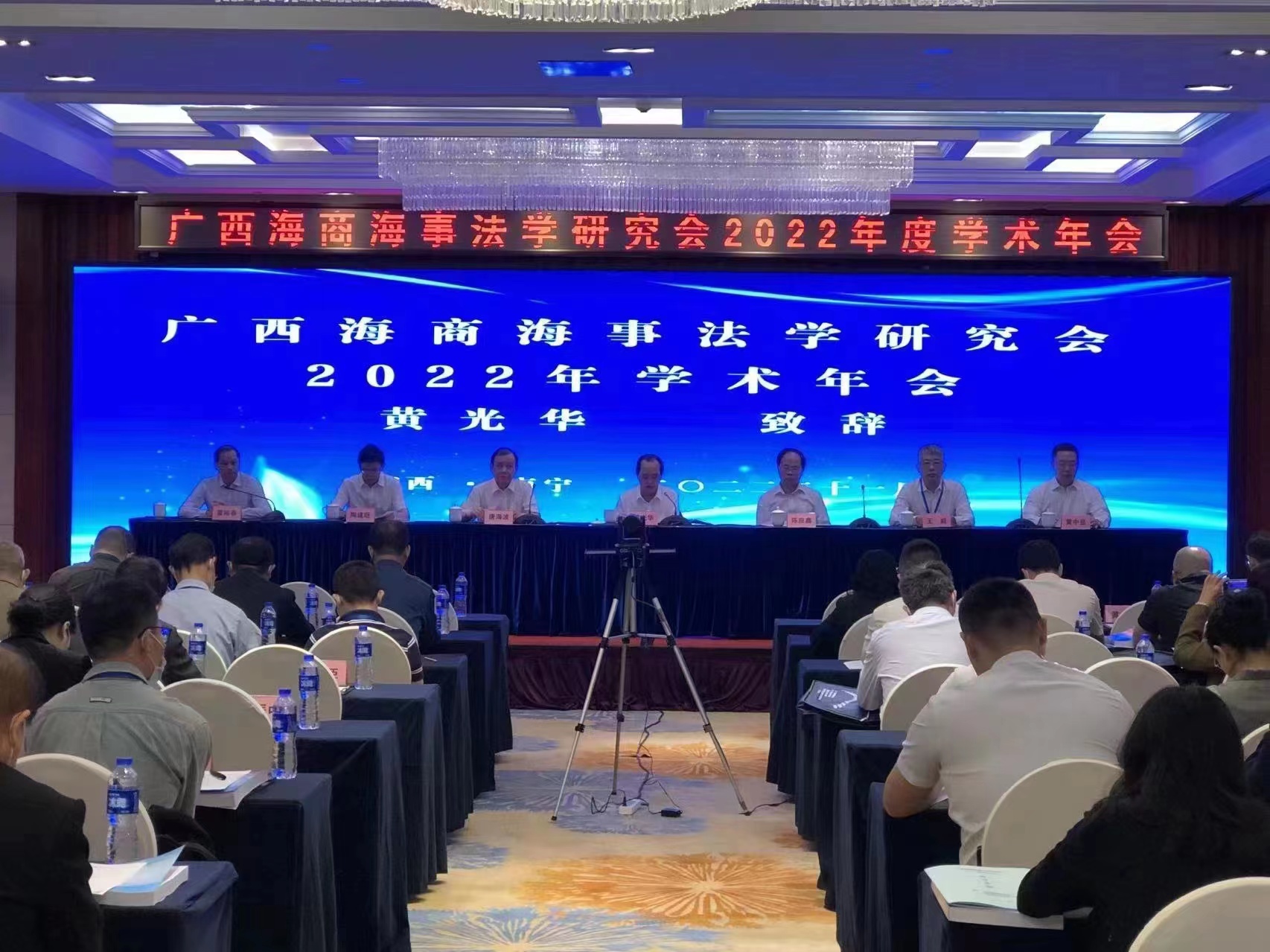 The 2022 Annual Academic Conference of Guangxi Maritime Law Research Institute with the theme of "study on high-quality development of marine economy and legal safeguard for marine ecology" was held in Nanning Wuxiang Villa on 5 November.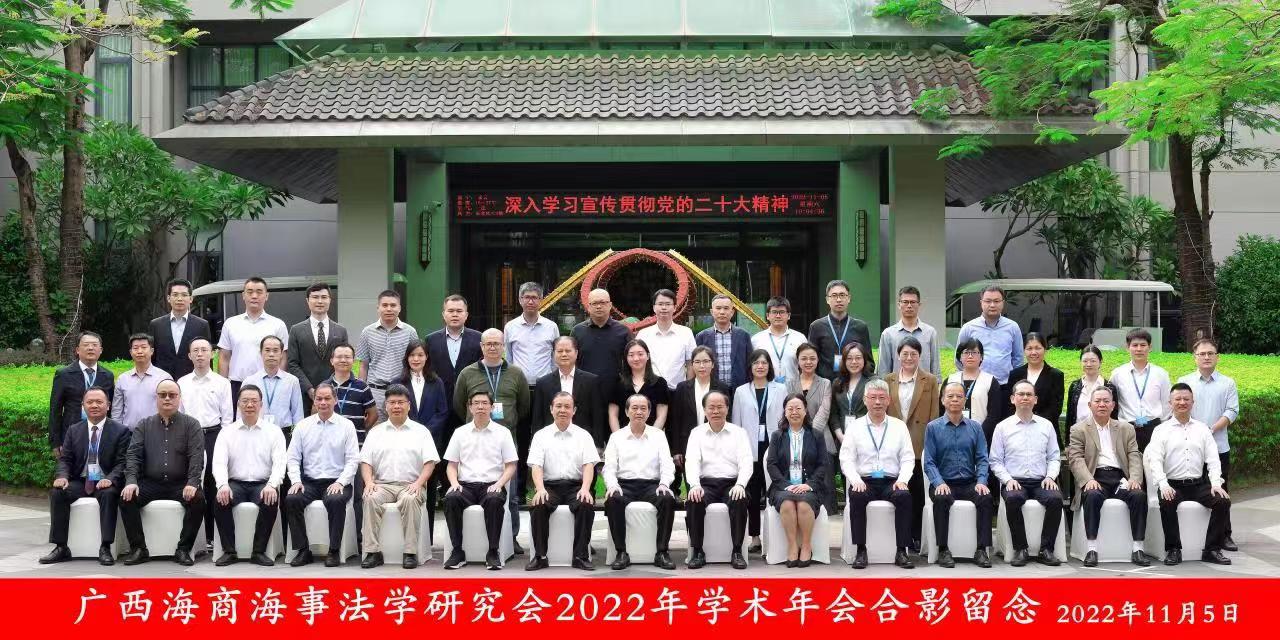 The annual conference was organized by Guangxi Maritime Law Research Association, in partnership with Huang & Huang and Guangxi University for Nationalities Law School. It brought together prestigious experts, scholars and practitioners from primarily the judiciary, industry associations, colleges and universities and law firms. Also in attendance were Mr. Huang Guanghua,Secretary of the Party Committee and Executive Vice President of the Law Society of Guangxi Zhuang Autonomous Region, Mr. Lei Yuchun, Dean of the Law School of Guangxi University of Finance and Economics, Mr. Xie Shangguo, Deputy Secretary of the Party Committee and President of Guangxi University for Nationalities.

The conference consisted of two sessions: keynote speeches and seminar, which saw an in-depth discussion of hot spots and key issues in the industry, with experts, scholars and practitioners sharing their insightful thoughts on theory and practical experience.

Our managing partner Huang Hui delivers a keynote speech
Our managing partner Huang Hui was invited to deliver a keynote speech on "challenges and opportunities of maritime legal services under the nation's strategy to increase its maritime power". Our associates Lu Qiuxuan and Huang Qianxi also gave keynote speeches, respectively themed "a study of the legal status of the Northwest Passage of the Arctic Shipping Route" and "a comparative study on compensation regimes between China and the UK for oil pollution damage caused by ships".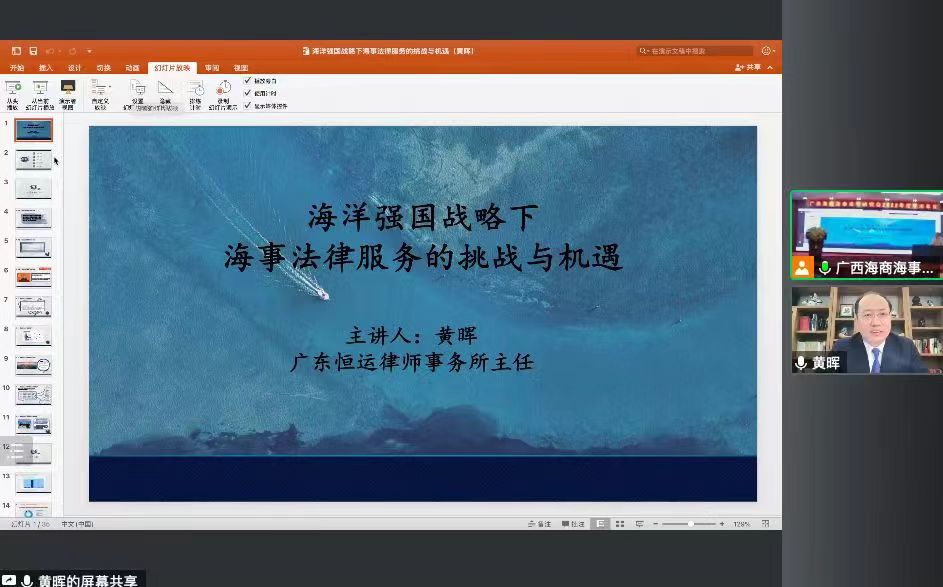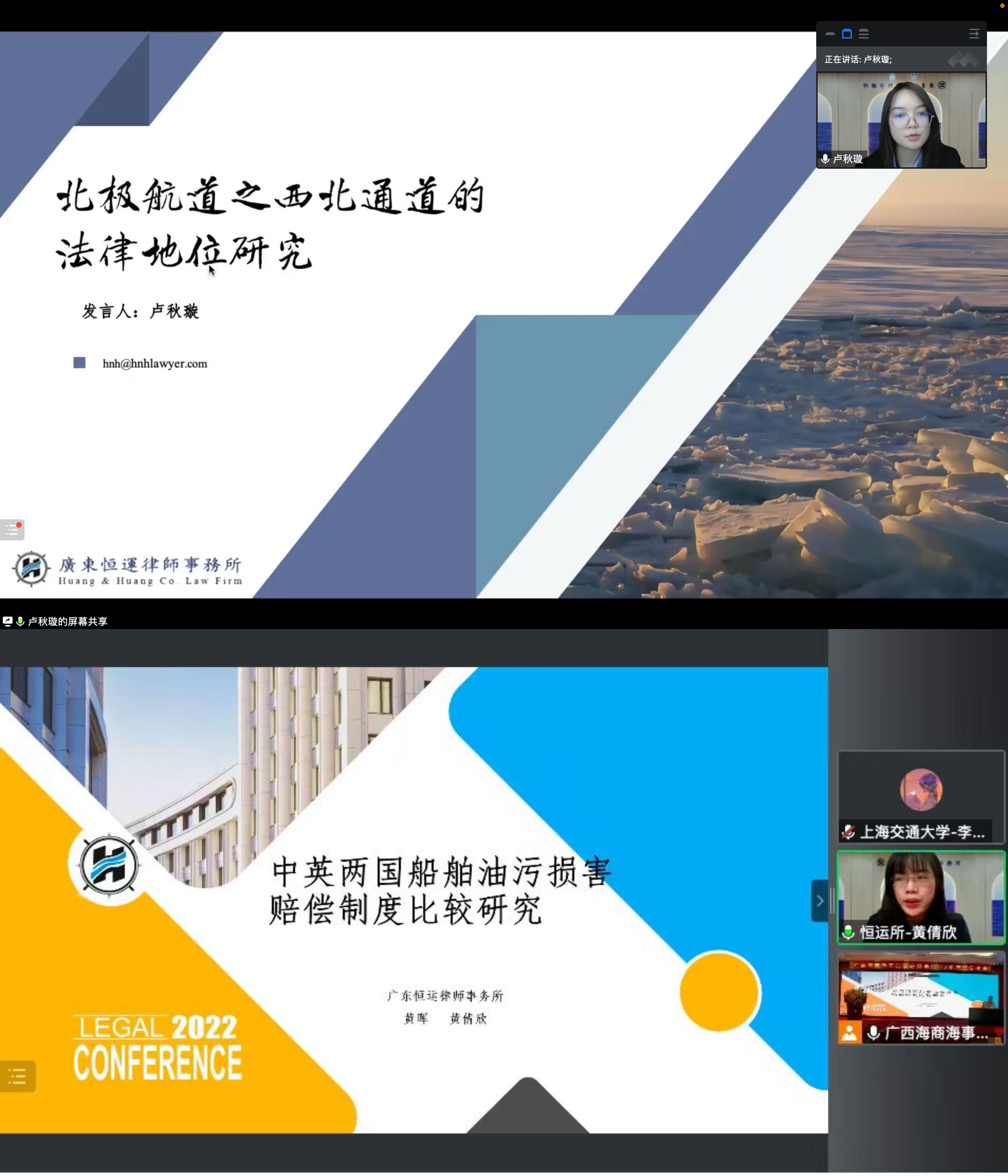 Huang Hui, Lu Qiuxuan and Huang Qianxi deliver keynote speeches

A total of 78 excellent papers were collected in this annual conference. The papers authored by our Huang Hui, Lu Qiuxuan and Huang Qianxi were awarded the first and third prizes.

Our firm and lawyers are proud to be part of the conference. With more than 20 years of experience focusing on shipping, insurance and foreign-related legal affairs, we hope to become a positive contributor to the future development of Guangxi's shipping and marine economy.