Huang & Huang Nominated for Maritime Law Firm of the Year: South China & Central China
16.11.2023 |NEWS&ARTICLES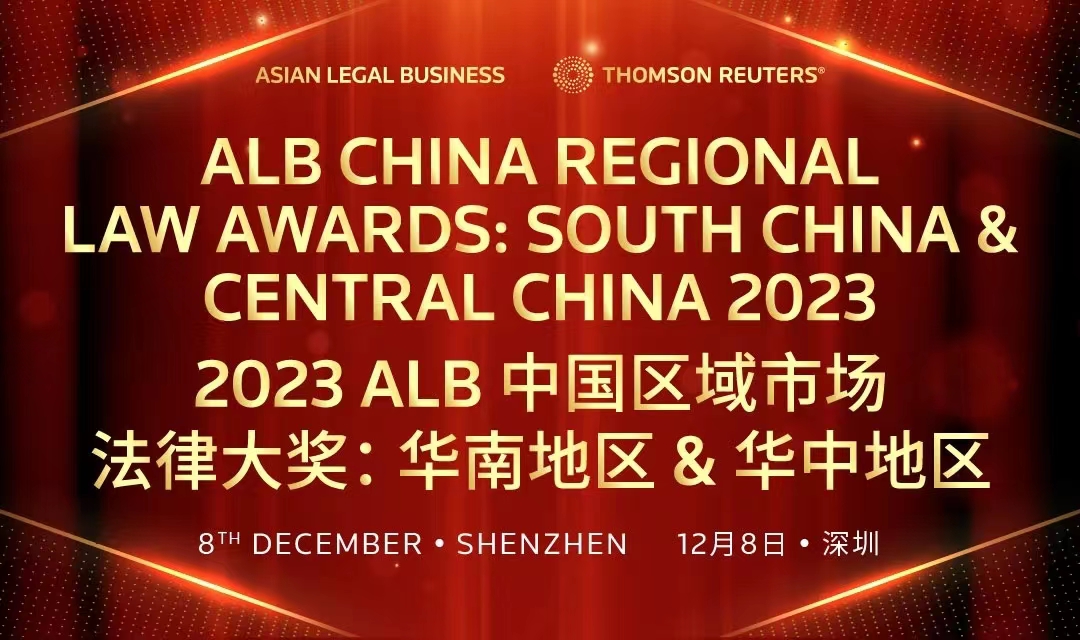 On 15 November 2023, Asian Legal Business, owned by Thomson Reuters, the world's leading legal media, has announced finalists of ALB China Regional Law Awards 2023: South China & Central China.

Huang & Huang is delighted to share a great news that, with extensive recognition of strong strengths and professions and outstanding performances in the maritime field, Huang & Huang is included as one of the nominees to contend for the final honor of Maritime Law Firm of the Year (2023): South China & Central China, from over a hundred of law firms across 6 provinces and 1 municipality of China.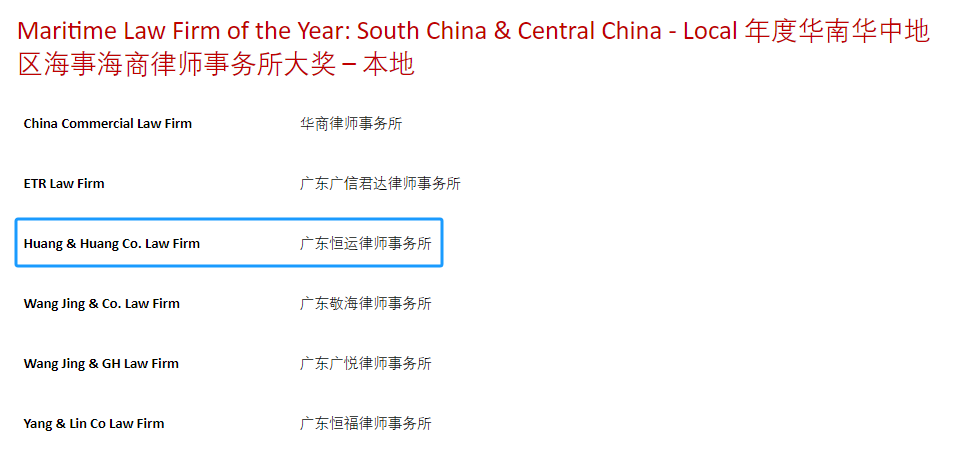 We are much grateful to ALB for their recognition and support and much appreciate our clients' continued trust and acknowledgement. As always we will continue to be a credible legal services provider, with assiduous in offering the highest-level professional services to our clients by abundant expertise and experience.